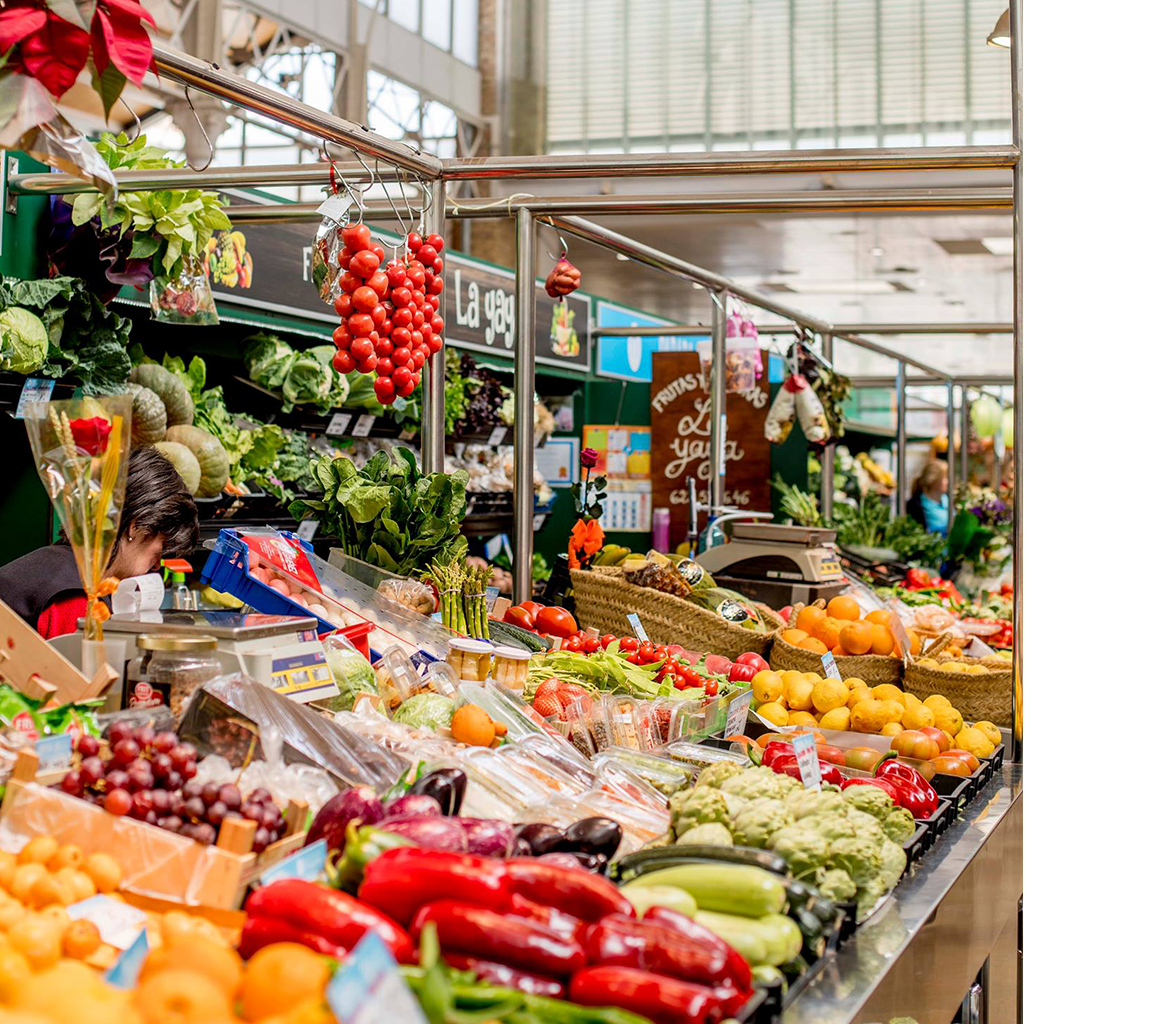 The Central Market of Vinaròs is, without a doubt, the heart and soul of commercial activity for the city. Here you can find the freshest fruit, vegetables, fish, and seafood in the area, as well as the famous Vinaròs king prawn fresh from the sea.
Located in a spacious and bright building with a basilica-like layout, visiting it is a fantastic way to get to know Vinaròs through the most famous and freshest products of the area. The building is also home to a myriad of cultural activities centred on cuisine and agricultural products from the region and its surroundings.
The meeting place is where you can peacefully savour the tapas offered by the bars in the market in a modern, yet still vintage, space, a place set aside for visitors to be able to enjoy a serving of fresh king prawns on site.