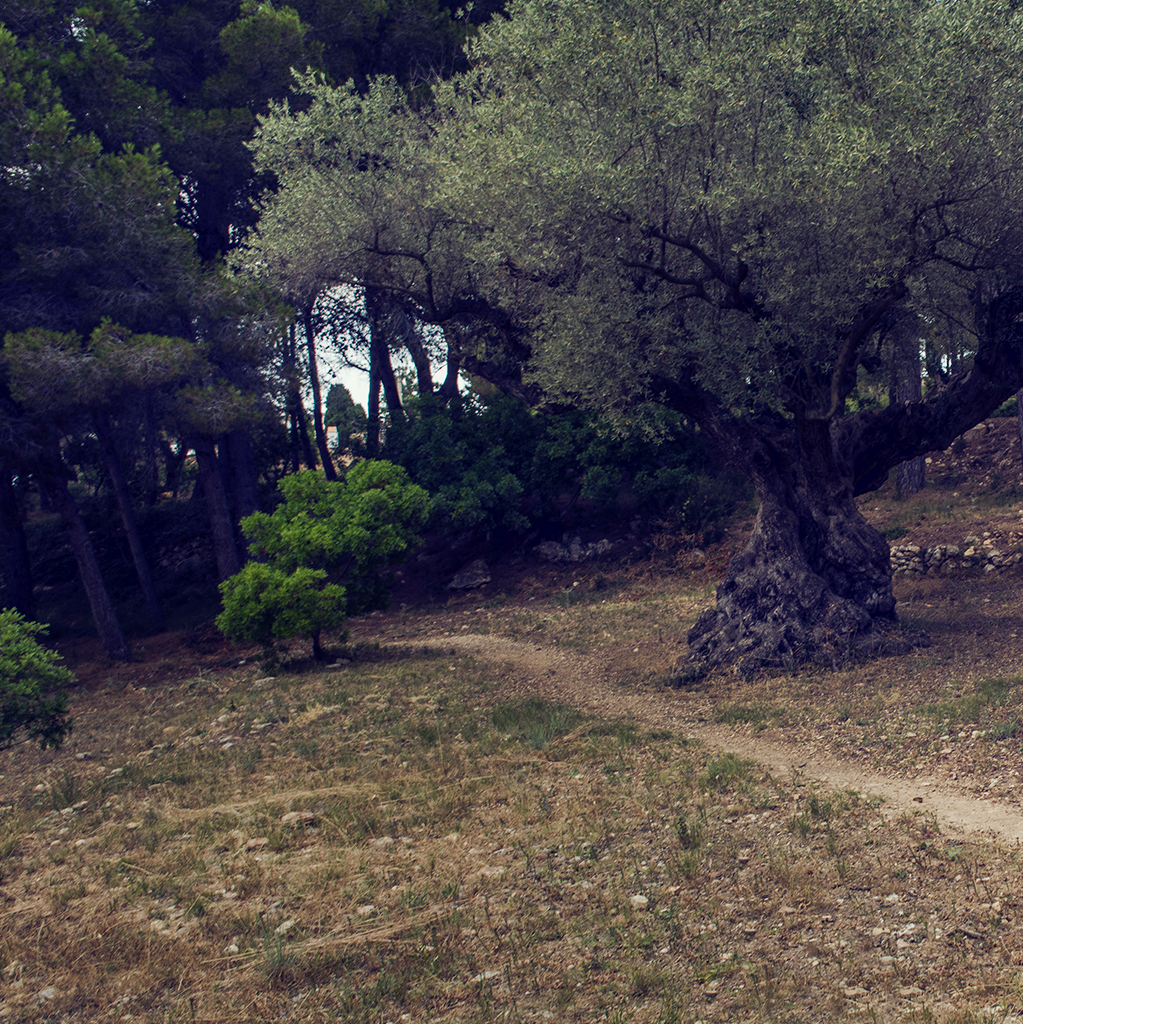 The natural environment in Vinaròs has been changing steadily over time. As with the natural vegetation of the Mediterranean forests, with its chaparral, oak groves, and pine forests, the environment has adapted to the introduction of agricultural crops such as olive, almond, and orange trees and grapevines, which visitors can now see all throughout the city.
Some examples of the natural vegetation prior to the agricultural transformation remain on the banks of the Cervol River and the Barranc d'Aiguadoliva ravine. You can take a route that passes through the latter to join up with the Redona de l'Ermita trail in the Serra del Puig Nature Reserve and visit the Santuari de la Misericordia, a fantastic place to take in a sweeping view of the surrounding territory. 
This transformation of the natural environment would not have been possible without the parallel development of dry stone construction techniques that made it possible to build agricultural warehouses, streets, embankments, and walls that level or delimit properties, all without the use of mortar or back filling and by using stone extracted while clearing out farmland. There are several examples on all of the paths, but none more so than on the Redona de l'Ermita trail. 
The more agriculturally productive landscape started from the Islamic period and the creation of various Muslim farmsteads. These farmsteads gave rise to several towns including Vinaròs. We can still see examples of the basic farmstead structure from this period, formed by a small building with a well-used to store water for irrigation.
As we trek along the path around El Jardí de Sòl de Riu, just a few metres away from the shore, we will come across les sénies a local term used in Vinaròs to denote these old farmsteads. At Jardí de Sòl de Riu we will be able to explore a unique natural spot with its peculiar cliff formations, flora, and fauna.
Lastly, we can't forget the small marshlands with their specific ecosystems found at the mouths of the Sénia River as well as at Barranc d'Aiguadoliva and other ravines on the north coast such as Barbiguera.