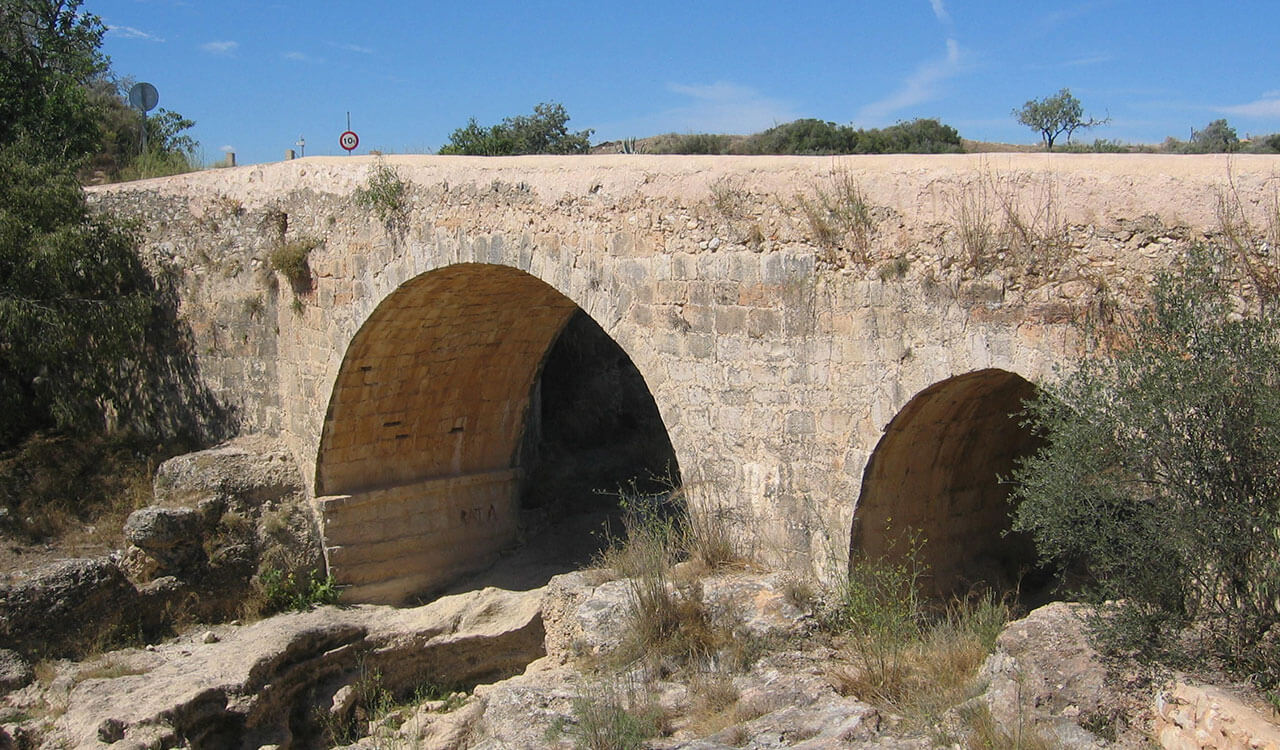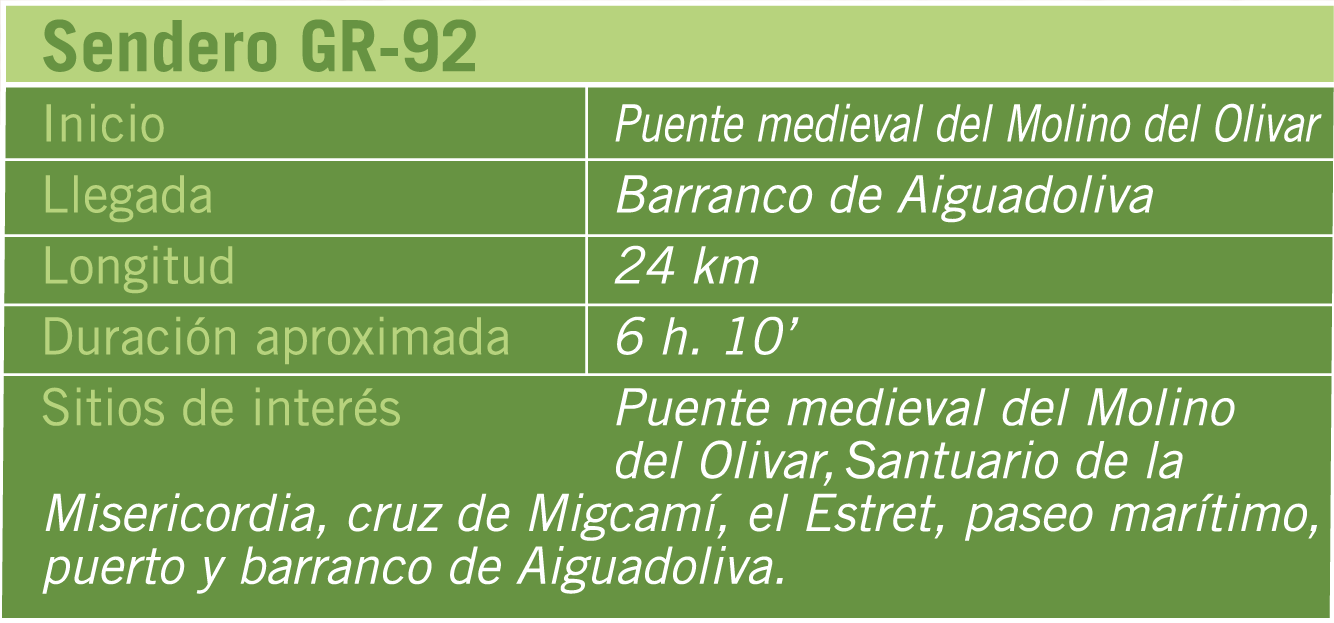 This route is part of the network of European long-distance trails (GR). It starts in Germany and 24 of its 3,000 kilometres are in the municipal district of Vinaròs. The difficulty of this part of the trail is minimum. You can find places of geographic, historical, botanical, and popular architectural interest along this route. It can be divided into three different stages:
Vinaròs – Santuari de la Misericordia (9 km)
This section leaves from the old Saint Sebastian School, situated in the middle of the boardwalk, and goes towards along the seashore to the mouth of the Cervol River. Following signs around the river and cross over the Dalt bridge to the opposite shore. To your left, you will see a Roman bridge, the channels of the river and a little further ahead the Mig Camí cross. You should continue along the riverbed and arrive to l'Estret where the river is a half-metre wide and forms a spectacular gorge, head east and ascend the mountain range until you reach a cross built on an Iberian settlement. Here, you can enjoy spectacular views that extend from the plains to the sea, the Ebro Delta to the Montsià Mountains and port of Beceite. A little later on, you will come to the Santuari de la Misericòrdia. This sanctuary possesses great religious and architectural heritage, along with scenic views. Here, you can also take other local trails called Redona de l'Ermita.
Santuari de la

Misericordia

–

Molino del Olivar Mediaeval Bridge (11 km)
From the bridge at the sanctuary go west until you come to Barona hill. It is the highest peak along the whole path (165m) where you can enjoy beautiful views. From here on, descend until you arrive to the flat lands by crossing the Barbiguera ravine. This section is situated among citric groves and dry land. Finally, you will reach Els Tres Fitons del Regne, boundary stones that define the border between Valencian and Catalan territory and the medieval bridge of Molino del Olivar over the Sénia River.
Vinaròs

–

Barranc d'Aiguadoliva ravine (4 km)
Just like the first segment, this too is part of the old school of Saint Sebastian and winds its way next to the sea, but in this case to the south. We enter the port area and pass by the fish auction, followed by the bullring and dry dock before reaching El Clot beach. After this, you will pass along a number of coves and as you pass by Cape Puntal, you will come to the Barranc d'Aiguadoliva ravine where you can discover the typical flora in these marshlands.